Hillna trains professionals and institutions in Cultural Humility. She specialises in raising awareness of people's cultural biases and prejudices and shines a light on how this affects us all especially in the workplace. How can we improve inequality if we're unaware of the baggage we're carrying around with us every day? Mabadiliko is providing thought provoking and vital service for a world consumed with the pitfalls of 'identity' and racism.
Committed to serving disadvantaged communities, Hillna has a vision that everyone, irrespective of their cultural or socio-economic background, deserves the opportunity to access the very best support, advice and counsel available from whatever source.
She was presented with a Southwark Civic Award for her work in supporting the development of young people and raising self-esteem and pride in innovative and creative ways.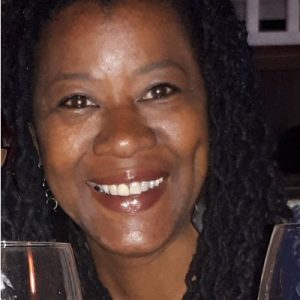 Nadine Fontaine-Palmer PhD
KPMG Management Consultant – Behaviour Change, Change Management, MSc Behaviour Change UCL. Co-Founder of KPMG's UK Behavioural Science Unit. Currently co-lead KPMG UK Behavioural Science Unit driving the creation of evidence-based tools to improve people-led business performance and create sustainable change. Key areas of expertise: Research-driven behavioural analysis, insights and intervention design incl. Nudge and Choice Architecture; individual and group decision making; Application of behavioural science to develop high-performing teams and optimised ways of working.

Suzanne has 20 years' experience working as a white counsellor in a diverse educational environment and as a trainer, supervisor and workshop facilitator. She continues to work on challenging her own internalised racism and how it impacts her daily counselling practice. She is a member of the British Association for Counselling and Psychotherapy, Psychotherapists and Counsellors for Social Responsibility and a friend and member of The Black, African Asian Therapy Network.
A strategy and operations professional, he helps organisations to scale their impact through strategy design, operational transformation, and change implementation. With experience across a variety of sectors, primarily highly regulated industries, he currently work with social enterprises focused on urban regeneration and placemaking.

Director of Family Health Isis, one of the longest existing Mental Health provision in the voluntary sector for African, and African- Caribbean in England. Estella has over 25 years' experience working with people and their families who have long and enduring mental health challenges.
Experienced Community Development professional with a demonstrated history of working with diverse Community and Voluntary Sector stakeholders to reduce inequalities in public policy outcomes experienced by BAME communities in London. Over 15 years' experience successfully developing and delivering a wide range of publicly funded community development projects. Specialisms include; community engagement, leadership development and cultivating sustainable collaborations between marginalised communities and local infrastructure organisations.

Wayne is a Psychotherapy Counsellor and Group-work Facilitator. He has spent many years working within various charities, especially focussed on the mental wellbeing and sexual health of those within the Lesbian, Gay, Bisexual, Transgender (LGBT+), community. He has significant experience in counselling Black, Asian and Minority Ethnic (BAME), individuals; in particular, gay asylum seekers.